Venezuela opposition figures seized in overnight raids
Comments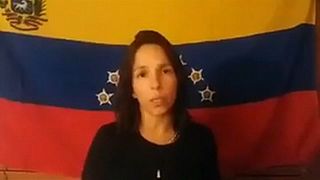 Two opposition leaders have been seized by security forces in Venezuela in overnight raids, according to their families, after they urged protests against a vote for a new legislative super body. Critics of President Nicolas Maduro said it was further evidence that he is leading a dictatorship.
CCTV footage appears to show Leopoldo Lopez being led into a car, whilst a video shows Ledezma, dressed in his pyjamas, being dragged out of his building by what appeared to be security agents as a woman screamed "They're taking away Ledezma! Please neighbors! This is a dictatorship!"
U.N. human rights chief, Zeid Ra'ad al-Hussein, said in a statement. "I urge the authorities not to make an already extremely volatile situation even worse through the use of excessive force, including through violent house raids by security forces that have occurred in various parts of the country."
He also called for an independent investigation into the deaths of at least 10 people in protests at the weekend.
Both men are former mayors of the capital Caracas and were under house arrest. Lopez, for his role in leading street protests against President Maduro in 2014 and Ledezma on charges of plotting a coup.
Their apprehension comes after Sunday's controversial election, which handed Maduro a new constituent assembly made up entirely of his supporters, prompting new sanctions from the US and international outcry.
The new assembly will have powers to rewrite the constitution and supersede other institutions, including the opposition-dominated congress.
Both men had been urging protests against the vote, which they charged was rigged and a naked power grab by Maduro to avoid free and fair elections which he would lose.