White House communications chief Anthony Scaramucci removed from post
Comments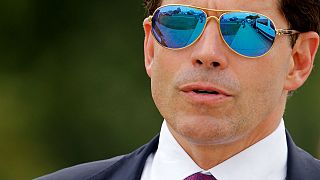 After just ten days in the job, Donald Trump's director of communications Anthony Scaramucci has been removed from his post. The White House has confirmed that Scaramucci was removed by president Trump from his role as communications director at the request of Chief of Staff John F. Kelly in order to give him a 'clean slate'.
The outspoken 53-year-old has led a brief career in the White House having been initially appointed as assistant to President Trump and director of the White House Office of Public Liaison and Intergovernmental Affairs in January.
Prior to this he made his name in finance before spending time working for the presidential campaigns of Hillary Clinton and Barack Obama.