Iran nuclear talks miss deadline, enter seventh day
Comments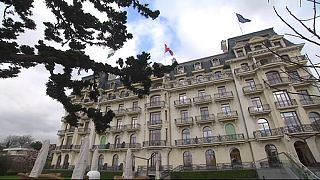 Iran nuclear talks have missed a Tuesday deadline and are now continuing without the Russian, Chinese and French foreign ministers.
The negotiators ended talks in the Swiss city of Lausanne in the early hours of Wednesday and said they would meet again later in the day.
As the talks enter their seventh day, Iran, Russia and Britain said they hoped an initial agreement was within reach. But France's foreign minister Laurent Fabius left the talks earlier and an official only said he would return when it was "useful".
The sticking points have been over Iran's nuclear research plans and how fast the Western sanctions that are hurting its economy could be lifted.
The hoped-for political agreement is supposed to pave the way for a final settlement by June 30. The United States has said it could walk away from the talks before that date if no preliminary deal is reached quickly.