Eight people found dead in back of truck in Texas
Comments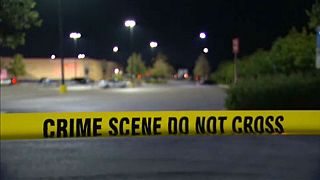 Authorities in Texas say eight people found dead in the back of an articulated lorry parked behind a shopping centre are believed to be illegal immigrants.
Thirty other people found suffering from heat stroke and exhaustion are being treated, with some of them in a critical condition.
San Antonio Police Chief William McManus told reporters: "Late last night we got a phone call from a Walmart employee that did a welfare check on a tractor trailer that was parked in the lot here.
"He was approached by someone from that truck who was asking for water… he came back with water, called the police, who found eight people dead in the back of that trailer."
Police say the trailer had no air conditioning and no water.
The driver has been arrested, with investigations underway to determine where the truck's journey began.