Hacking row: Russia demands return of its seized property in the US
Comments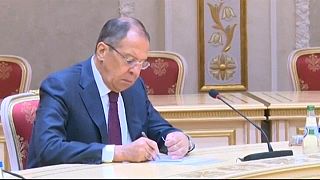 Attempts by the US to set preconditions for the return of Russian diplomatic property seized last year have been described as "daylight robbery" by Moscow.
Russian Foreign Minister Sergei Lavrov speaking in Belarus condemned the move and went further citing what he called "anti Russian feeling" in the US which meant it was not certain that Moscow and Washington could agree on key global issues.
"It's like a daylight robbery," said Lavrov. "They act like bandits on the road. What is it – to take away property which belongs to us according to a bilateral inter-governmental ratified document? And in order to get it back they act according to the principle "what's mine is mine, what's yours – we will share". Decent people do not behave this way."
Last December the then US President Barack Obama expelled 35 Russian diplomats and shut two compounds, one in Maryland and the other in New York, over suspicions of meddling in the US election – something Russia has denied.
Russian and US officials meeting on Monday (July 17) to discuss the return of the properties have so far made little progress.