UK: Cabinet 'warming to idea of phased Brexit' - Philip Hammond
Comments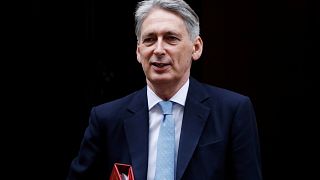 UK Finance Minister Philip Hammond has said the cabinet is warming to the idea of a 'phased Brexit' from the European Union. Hammond, who is considered the voice of a 'soft' exit from the bloc, said the move would help protect the economy and minimise the impact on business.
"The way to get the economy moving, the way to restore business confidence and then consumer confidence, is to give as much clarity as possible as early as possible, which is why I have been talking over the last four or five weeks about the importance of a transition arrangement," he said.
He also confirmed that the UK would leave the single market when it leaves the Union in March 2019.
Brexit Minister, David Davis, is beginning the first full round of talks with EU officials in Brussels on Monday (July 17).