German tourists murdered in Egypt
Comments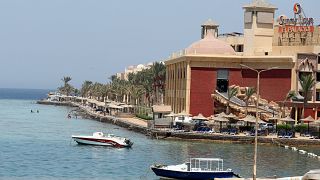 The German government has confirmed that the two female tourists stabbed to death in the Egyptian resort of Hurghada were German nationals.
The Foreign Ministry said it now has the "sad certainty" that two German female tourists died in Friday's attack. It didn't give any further information on the victims.
Egyptian authorities said that the assailant, a man in his 20s, sneaked into the hotel by swimming from a nearby beach. He has been taken into custody.
Egypt attacks: 2 German female tourists, 5 policemen killed https://t.co/5hovGqXz2W via nationalpost</a> <a href="https://t.co/a4ay2r3rGO">pic.twitter.com/a4ay2r3rGO</a></p>— World-Wide News (kencampbell66) July 14, 2017
Four other foreigners were wounded in the attack.
#News#Iran Two tourists killed in #Egypt resort knife attack were German: official https://t.co/NLEyRgXXdVpic.twitter.com/DTg48ohZBB

— P.M.O.I (@Mojahedineng) July 15, 2017
A local worker said "The two women stayed at the hotel. The attacker approached the foreigners and killed then he came into this hotel and four others with his knife.''
German authorities said that the "criminal act leaves us sad, dismayed and angry."
It was the first attack against foreign tourists since a similar assault on the same resort more than a year ago.