Nice attack anniversary: one family's story from the tragic night
Comments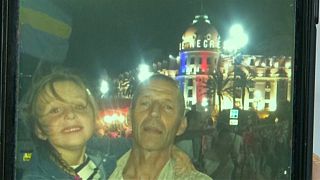 One minute they were enjoying a peaceful night out toasting France's national holiday and their own wedding anniversary.
But in an instant their celebrations turned into an horrific nightmare as a lorry ploughed into crowds on Nice's waterfront.
Sophie Lacuisse, speaking a year on from the attack on La Promenade Des Anglais, which left 86 dead, revealed her family was lucky to be alive.
"We were just few centimeters away from the truck and if my husband hadn't been there would not be alive now," said Sophie, who was on the seafront with her three children.
"A small part of me is dead, it changed me, we feel out of touch," she continued.
They only learnt of the full extent of the tragedy the following morning.
Since July 14 last year all of Sophie's family have been seeing a psychiatrist, part of state help for survivors of the attack.