JAY Z's digital-only album goes platinum in five days
Comments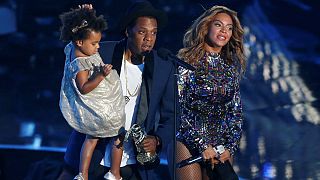 American rapper JAY Z's album 4:44 went platinum in under a week, despite only being available online.
The music could only be accessed via his own subscription-based streaming service Tidal and by customers of the US mobile phone service Sprint.
After being released on Friday, June 30, the album achieved the one million sales required to merit a platinum certification from the Recording Industry Association of America (RIAA), a rarity for digital-only records.
Congrats to S_C_</a>, '4:44' is Certified Platinum by the <a href="https://twitter.com/RIAA">RIAA. https://t.co/We5OlPBrLl#RIAAPlatinumpic.twitter.com/UjkKNK71Qf

—

TIDAL

(@TIDALHiFi) July 5, 2017
The rapper addresses topics such as infidelity claims, his wife, Beyonce and the birth of their twins. In 'The Story of OJ', he discusses race relations in America and financial freedom.




JAY Z launched Tidal in March 2015 along with other famous names in the music industry, including Rihanna, Kanye West, Nicki Minaj and Daft Punk, amongst others.
The service claims to pay the highest percentage of royalties to music artists and songwriters within the music streaming market.