MH17 suspects will stand trial in the Netherlands
Comments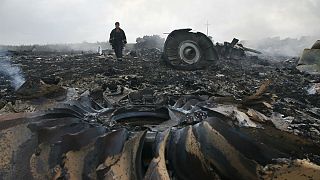 The Dutch foreign ministry says suspects in the downing of Malaysia Airlines flight MH17 will be prosecuted in a Dutch court.
The announcement comes just ahead of the third anniversary of the crash.
No suspects have so far been identified.
The plane crashed in an area of eastern Ukraine's Donetsk region where Kyiv government troops were fighting local separatist militias.
The flight from Amsterdam to Kuala Lumpur had nearly 200 Dutch nationals on board.