SpaceX Dragon released from ISS
Comments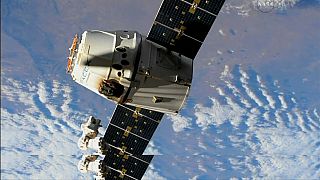 The SpaceX Dragon has been successfully detached from the International Space Station.
Dragon has been released from the @Space_Station! Three departure burns are now underway → https://t.co/rdhLIxXhnI

— SpaceX (@SpaceX) July 3, 2017
Attached to the ISS for 28 days, it was released in preparation for a landing in the Pacific Ocean. It's the only resupply spacecraft able to return to Earth intact.
Dragon will re-enter Earth's atmosphere in ~5 hours. Splashdown at 8:12 a.m. EDT, 12:12 UTC.

— SpaceX (@SpaceX) July 3, 2017
The more-than-1,814 kilograms of cargo and experimental samples aboard will be analysed at a research centre in California.