Take a tour of an ISIS-fighting navy helicopter
Comments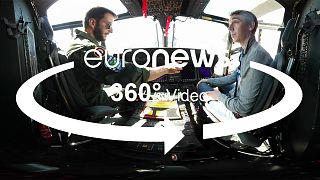 The French military is using this year's Paris Air Show to showcase its capabilities.
Among the machines on display is the NH90, a military helicopter that carries out search and rescue missions as well as military engagements.
"These helicopters are involved in operations in the Middle East with one of the French Aircraft Carrier Groups and have been in Syria to help in the fight against Islamic State", lieutenant Cyril says.
Cyril is a tactical coordinator on the NH90 and takes us on a 360-degree tour of the helicopter. The French military does not allow media to publish surnames of their officers as such information could be used by terrorists.