[watch] Mountain goat versus hungry wolf: who wins?
Comments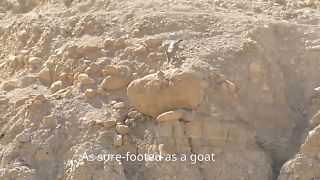 An Israeli game warden filmed a dramatic scene at Ein Gedi reserve, near the Dead Sea, on June 19 as an Arabian wolf chased a young mountain goat along some treacherous cliffs.
Wild goats are famed for their sure-footed navigation of sheer rock faces, but this wolf is equally adept, and appears to get his reward.