Four detained over failed Brussels Central Station attack
Comments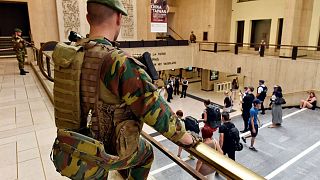 Belgian police have arrested four people over the attempted bomb attack at Brussels' Central Station.
It follows a series of house searches in the Belgian capital late on Wednesday.
A judge ordered four raids in different Brussels districts, including Molenbeek, a known hotbed of radicalised Muslims according to prosecutors.
It is also home to Moroccan alleged bomber Oussama Zariouh who is suspected of supporting Islamic State militants.
His suitcase bomb which partially exploded was later found to contain nails and gas bottles.