Operation against Portuguese wildfires enters fifth day
Comments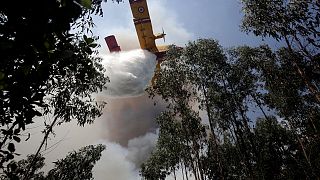 Reports that a firefighting plane crashed in Portugal while tackling the country's deadly forest fires have turned out to be false.
Witnesses reported an explosion soon after a plane flew over but it is thought that may have been gas supplies igniting.
The massive effort to combat the flames has now entered its fifth day, with at least 65 people now known to have died and more than 150 injured.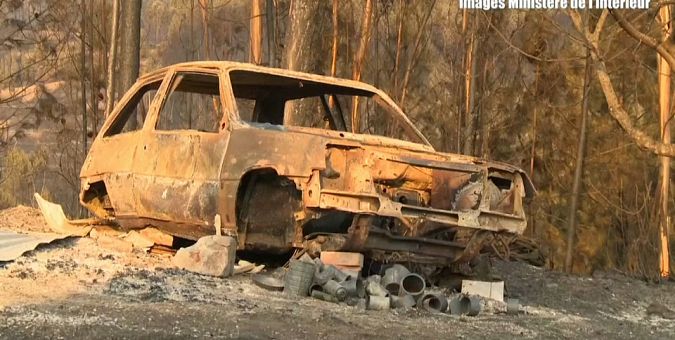 The fire started on Saturday about 200 kilometres northeast of Lisbon, killing many people in their cars as they tried to flee the blaze.
It is being described as Portugal's deadliest forest fire on record.
Nightmare stories are emerging among people who managed to escape.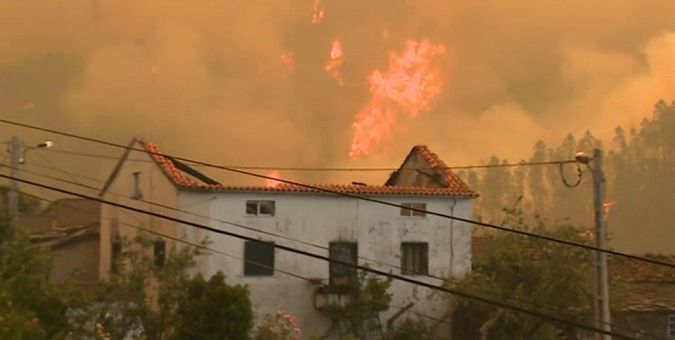 One of those who survived the so-called "road of death" was Mario Pinhal.
But he is mourning the loss of his wife, 40, and two daughters, aged 12 and 15. They died on the N236 in the village of Varzeas.
Mario told reporters how he fled the fires in one vehicle with his parents and Godmother, who also survived. His wife and daughters were in another car.
Through tears, Mario said leaving home was a great mistake.
"I helped my Godmother to get out of the car. I never let her go because otherwise she would have fallen.
"Maybe at that moment, I could have gone to look for my wife and daughters in some of the cars there.
"The only thing I regret was to have left home. Regardless of the efforts and goodwill of people, all I want is to have my wife and daughters back."
Mario's mother said: "Four of us survived on that road. We should have died. Nobody would miss us. But the girls died. How can I explain this?"