Taliban claims multiple suicide bombs in eastern Afghanistan
Comments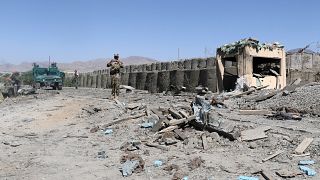 The Taliban says it was behind the storming of a police headquarters in eastern Afghanistan.
Dozens of people were killed or wounded when as many as five suicide bombers attacked the building in Gardez city in Paktia province.
A spokesman for the interior minister said the attack started on Sunday morning (June 18) when a car packed with explosives was detonated at the gate of the police HQ.
Four more assailants stormed the gate after the blast.
Doctors at the city hospital said at least five people were killed and 30 others wounded, including 20 civilians.
One of the explosions was so powerful it shattered windows up to two kilometers from the site of the attack.