New homes for high-profile Italian coaches
Comments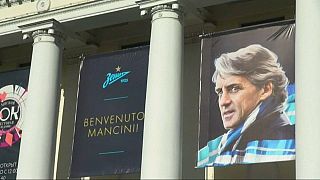 High-profile Italian coaches are on the move, with new homes confirmed for Mancini and Capello.
Former Inter Milan coach Roberto Mancini has been named as new coach for Zenit St Petersburg.
Mancini said: "For a team like Zenit, the most important goal is to win the championship again.
"Our philosophy will be to make good football and to demonstrate something special."
Fabio Capello is the latest high-profile coach to move to the Chinese Super League after signing a contract with Jiangsu Suning.
The 70-year-old is a former England, Real Madrid and AC Milan coach.