Mexico: Tropical Storm Calvin floods Oaxaca
Comments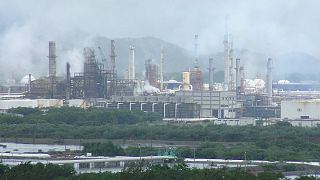 Tropical storm Calvin has flooded parts of Oaxaca in southern Mexico, briefly interrupting operations at state oil company Pemex.
Some towns were evacuated as floodwaters damaged roads and homes throughout the Pacific coast state.
Calvin has moved slowly northwestward since hitting landfall on Monday.
No deaths or injuries have been reported.