Norway bids to ban full-face veils
Comments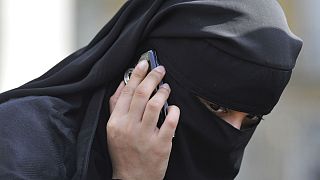 Norway is aiming to become the latest European country to ban face-covering Muslim veils, it's emerged.
The government said it wanted the ban – which includes other face covering items like balaclavas – to cover kindergartens, schools and universities.
If the law is passed Norway would become the first Nordic country to crackdown on Islamic headwear.
Austria, France, the Netherlands, Belgium, Bulgaria and the German state of Bavaria have all imposed restrictions on wearing full-face veils in public places.
Norway's minority government, a coalition of the centre-right Conservatives and the populist Progress Party, said it was confident it would find opposition support for the move.
"We have every reason to believe this will be approved by parliament," Education Minister Torbjoern Roe Isaksen told Reuters.
"Face-covering garment such as the niqab or burqa do not belong in Norwegian schools. The ability to communicate is a basic value," acting Minister of Immigration and Integration, Per Sandberg, told a news conference.
Employees who insist on wearing a veil would risk losing their jobs, and students could face expulsion from university, he added.
The wearing of the full veil is relatively uncommon in Norway, but the issue did come to prominence earlier this year.
The Islamic Council of Norway sparked controversy after hiring a communications officer who wears a full-face veil.
Mehtab Afsar, general secretary of the council, told Norwegian TV Leyla Hasic was chosen because she was best-qualified.
"I find it amazing that the same people who are so concerned about freedom of expression act this way when a woman in a niqab comes out and participates in working life," he added.
Norway had 148,000 people registered as members of the Islamic faith in 2016, according to government statistics.
The country's population stood at 5.2 million in the same year.