London attack: We must not be cowed by terrorism
Comments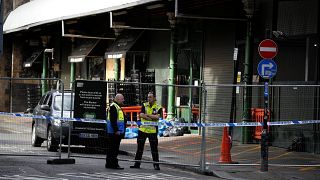 The manager of Borough Market, south London, which was the scene of the attack that left eight dead, said we must not be cowed by terrorism.
Drew Cullen, a trustee of Borough Market said there was deep sympathy and sadness for those affected by the attack.
Cullen said the market would soon reopen. "We expect to be open within the next few days.
"And when it opens, it will be at the centre of the community again.
"We must not be cowed in the face of what has happened."