Theresa May to seek Queen's permission to form minority government
Comments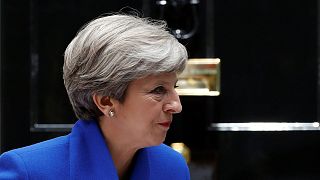 The British Prime Minister is expected to visit the Queen to ask for permission to form a minority government at Buckingham Palace around 11.30 GMT.
Theresa May faced calls to step down after her Conservative party failed to win a majority in parliament, a gamble she took to win a stronger mandate.
The result of the election has thrown UK politics into turmoil and potentially disrupting Brexit negotiations.
This is a developing story, please follow our live coverage for more on the UK election.