UK election: the possible outcomes
Comments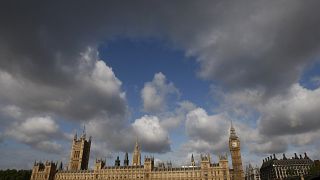 Experts predict two main outcomes are likely from the UK's snap general election.
The Conservatives could win an outright majority – giving Theresa May a strong mandate to push through important policies and – most importantly, some say – the Brexit legislation.
However, if the Conservatives could fail to get an outright majority and there is no clear winner. This is known as a "hung" parliament, leading to a minority government dependent on support from other parties.
This could be a progressive alliance – or, in a worst-case scenario, an unstable coalition. In this case, analysts are not ruling out a subsequent election in the near future.
Recent polls suggest the Conservatives are likely to win the election outright. However, the election has been described as "volatile" and it remains to be seen what the final result will be.