Iran blames Saudi Arabia for ISIL-claimed attak
Comments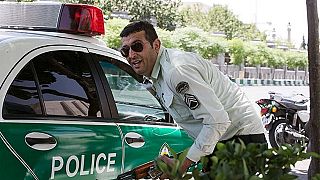 Iran has blamed Saudi Arabia for being behind the first terrorist attacks claimed by self-styled Islamic State in the country.
At least 13 people were killed when suicide bombers and gunmen attacked the Iranian parliament and the founder of the Islamic Republic's mausoleum in Tehran. At least 43 others were injured. All the attackers were killed according to officials.
Iran's Supreme Leader Ayatollah Ali Khamenei said the violence would have no effect on the people of Iran. The country's president said the attacks would make everyone more united in the fight against terrorism.
The hardline Revolutionary Guard has vowed revenge on Islamic State while pointing the finger of blame at the US and Saudi Arabia in the wake of Donald Trump's recent visit to the kingdom.
Shia-majority Iran and Sunni.ruled Saudi Arabia are staunch regional rivals.
The violence comes amid heightened tension in the Middle East, with Saudi Arabia and other Arab states cutting ties with Qatar over alleged support for terrorist groups and its ties with Tehran.