Facebook launches maps for emergencies
Comments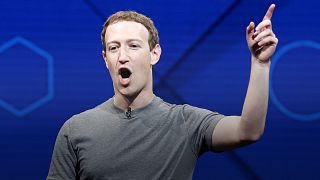 Facebook has launched an initiative aimed at helping humanitarian organisations save lives in emergencies.
Disaster maps will reflect the movements and location of people before, during and after disasters to help aid agencies work out where they should deliver food, water and medical supplies, the social media network said.
Founder and chief executive Mark Zuckerberg said: "When there's a flood, earthquake, fire or other natural disaster, response organisations need accurate information quickly about where people are in order to save lives."
"When traditional communication channels like phone lines are down, it can take too much time to figure out where people need help."
Zuckerberg said the new maps would help build "safe communities, and we will keep doing more initiatives like this".
The company worked with the U.N. children's agency UNICEF, the International Federation of the Red Cross and Red Crescent Societies, the World Food Programme, among others, to identify what data would be most useful. They would all have immediate access to the new maps, with other agencies to follow.
Facebook said it would provide three types of maps:
- Location density maps will show people's location before, during and after a disaster.
- Movement maps will illustrate flight between neighbourhoods or cities over several hours.
- Safety check maps will show when users let their family and friends know they are out of harm's way.