Reports from America say Donald Trump will pull the US out of Paris climate accord
Comments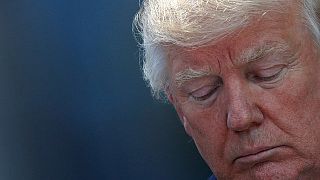 Several reports from the USA suggest President Donald Trump is about to pull America out of the Paris Climate deal.
During his election campaign Trump said he would rip up the agreement within 100 days of taking office, and at the last G7
meeting he notably refused to join America's voice to the six other leader's renewed committment.
On Wednesday Trump tweeted his decision was just days away.
If the reports are confirmed it would put America in a select group of three non-signatory nations. The others are Nicaragua and Syria.
The Paris deal in 2015 was hailed as a major triumph for global diplomacy, and America's participation, supported by President Obama, was
seen as vital if major polluters like China and India were to take part.
The fear now is that if America walks away, others will follow, wrecking the agreement and freeing the polluters to let rip.