How will the UK Parliament be split after the election?
Comments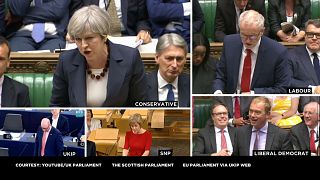 As national media in the UK report that Labour is, according to polls, rapidly encroaching on the Conservative party's early lead in the election race, what might the House of Commons look like after the election if pollsters are to be believed?
According to the latest opinion poll by Survation for ITV's Good Morning Britain (GMB), labour are today, May 30, on 37 per cent, up three points since last week.
This puts Jeremy Corbyn's party only six points behind the Tories who haven't moved from their 43 per cent stake.
The Liberal Democrats and UKIP at four per cent are both unchanged, while the SNP have dropped one down to two per cent and the Greens also slipped also one to one per cent.