Greece: investigation launched into Papademos blast
Comments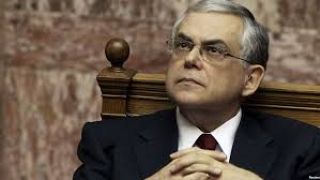 An investigation is underway in Athens after a former Greek prime minister was wounded when a booby-trapped package exploded in his car.
Lucas Papademos and two Bank of Greece employees were hospitalised with non-life-threatening injuries following the blast, which the government has condemned as an act of terrorism.
One eyewitness described the scene:
"We heard a loud sound, an explosion. Later police vehicles arrived at the scene. I went out to see what happened. People were running. The authorities closed the street within the next 20 minutes. My first impression was that there were gunshots."
There has been no claim of responsibility for the blast, however, officials have reportedly intercepted a number of recent attack attempts on International Monetary Fund officials.
Papademos, 69, served as caretaker leader for six months between 2011 and 2012 and is also a former deputy governor of the European Central Bank. The economist is credited with preventing the collapse of Greece's international bailout during his time in office.