France extends emergency powers
Comments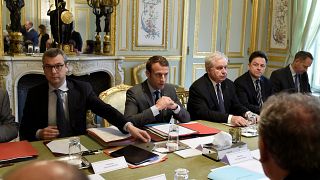 Following the terrorist attack in Manchester which killed 22 and injured dozens, the French government has decided to extend the country's state of emergency.
The powers were introduced after Islamist gunmen and suicide bombers
killed 130 people in and around Paris in November 2015.
The measures were due to end in mid-July but according to the newly elected French President, Emmanuel Macron, they will now continue until November 2017.
Macron, once critical of an 'indefinite state of emergency', also asked his government to prepare legislation to strengthen security measures permanently.
If approved by parliament, it would be the sixth such extension. Human rights groups have previously raised concerns over the emergency rule arguing it diminishes civil liberties.
France's seemingly endless "state of emergency" extended yet again, prolonging the threat to the rule of law https://t.co/m5ozhqEO4Epic.twitter.com/CHodnvr63f

— Andrew Stroehlein (@astroehlein) May 24, 2017