Sharapova to play Wimbledon qualification rounds
Comments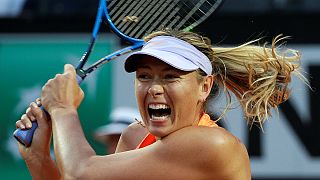 Maria Sharapova is to compete in the qualification rounds for Wimbledon 2017 a tournament she won in 2004.
The Russian is returning to tennis following a 15-month doping ban.
She was refused a wildcard entry into the French Open, which she has twice won, after officials said allowing her to play would go against the diligent work the event puts into clean tennis.
Sharapova is now ranked 211th in the world and is not eligible for entry into the main draw.
May 17, 2017
The pre-tournament event takes place in Roehampton and if the five times Grand Slam winner wins three rounds she will enter the tournament proper at the All England Club in July.