Bill paves way for Japan's ageing Emperor to step down
Comments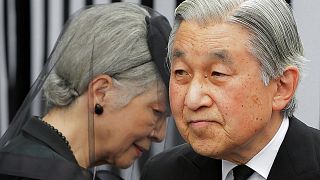 Japan's cabinet has approved a bill to allow Emperor Akihito to step down.
It paves the way for the first abdication by a Japanese emperor in almost two centuries.
The move comes after the 83-year-old said last year that he feared age might make it hard for him to carry out his duties.
No date's been fixed for his abdication, but reports suggest it's likely to happen next year, which would mark nearly three decades on the throne.
Akihito became emperor on the death of his father Hirohito in January 1989.