Two dozen killed as wall collapses at wedding in India
Comments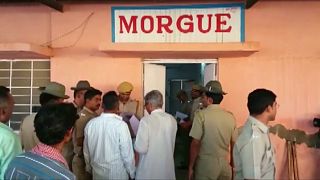 A wedding celebration turned to tragedy in India when a wall collapsed onto guests, killing at least 24 people in the western state of Rajasthan.
Five children were among the dead and police say more than two dozen were injured.
The wall, three and a half metres high and 30 metres long, is said to have given way because of heavy rain and crashed down on the party during the wedding meal.
Wedding parties are elaborate affairs in India with large numbers of guests. In this case hundreds were said to have been mingling outside; they had been forced indoors by a storm when the wall then fell, trapping people inside.
The owner of the building is being investigated for culpable homicide and has been questioned by police.
The Prime Minister Narendra Modi said he was pained by the accident.