Macron and Le Pen seek to widen support ahead of legislative polls
Comments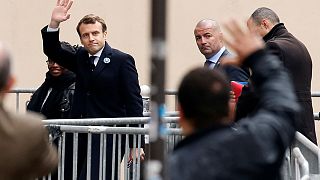 The wind of change has blown through French politics with the election of outsider Emmanuel Macron as president. With no representation in the country's National Assembly the young leader's initial challenge is to secure his party's first seats in June's crucial parliamentary elections. With a view to widening its centrist base the name of his En Marche movement has morphed into La Republic En Marche or Republic on the Move.
Secretary general of En Marche, Richard Ferrand explained that the board of administration that met and had set the first mark in their parliamentary campaign.
"It has decided that the En Marche movement must evolve in order to achieve its goal".
Macron beat the far right's Marine Le Pen by 66.1% to 33.9% in France's presidential election. *
In the run-off, Macron performed better in areas with more educated and wealthy voters https://t.co/Uk8tvIZ1Aipic.twitter.com/OTZP8TzNDA

— The Economist (@TheEconomist) May 8, 2017
Macron's defeated presidential rival Marine Le Pen has also signalled a need to adapt. A possible change to the name of her National Front party may be on the cards after she vowed to lead a "new force" into the parliamentary elections.
Her party chief Nicolas Bay,was fully supportive:
"It is a mutation of our movement which must take into account the change of the electoral dimension. The Front National is a tool that will evolve to be more efficient, bring even more people together after the number of voters we reached last night."
The are 577 seats in the French National Assembly. Both Macron and Le Pen are hoping to convert their presidential results into a strong parliamentary presence. France's two mainstream parties the conservatives and socialists have other ideas.