Mexicans reenact historic battle against French
Comments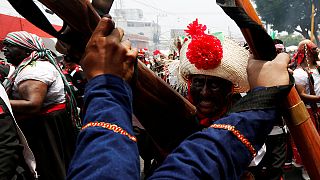 Hundreds of people have been reenacting a famous 5th of May battle, when Mexican troops defeated the French army.
Those commemorating the Battle of Puebla in Mexico City from 1862 also joined a parade.
A year after the battle, troops sent by Napoleon III took control of Mexico city, forcing the government to flee.