France prepares for run-off vote
Comments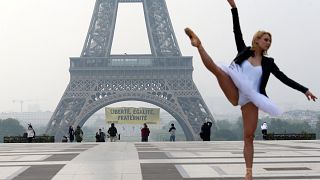 Polling preparations are underway in France, on the eve of the country's most important election for decades.
The French electorate face a choice between centrist Emmanual Macron and the far-right Marine Le Pen in Sunday's run-off vote.
The Mayor of Violay, Madame Véronique Chaverot, said: "The first voters are witnesses that the ballot box is empty, that the counter shows 'zero', then we lock the box and I keep hold of the keys, as I'm responsible for the polling station."
Voters in some French overseas territories and the Americas were due to begin voting on Saturday, a day before polling begins in France.
The election is taking place amid tightened security in France
The county remains in a state of emergency following a string of terrorists attacks.