France bans excessively thin models
Comments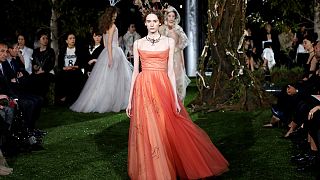 A law banning extremely thin models has come into effect in France.
The new regulations, which aim to tackle eating disorders such as anorexia in the fashion industry, mean models will now have to provide a medical certificate to prove they are not too skinny.
A previous version of the legislation had suggested bringing in a minimum BMI requirement, but that was dropped after protests from French modeling agencies.
Failure to respect the rules could be punishable by up to six months in prison and a fine of 75,000 euros.
In addition, magazines which airbrush models will be required to admit from October 1 later this year whether an image has been digitally altered.
The law will apply to ads, whether print, digital, catalog or billboard.
The French government says the new measures are aimed at tackling inaccessible ideals of beauty in society.