Blast and fire at chemical plant in Spain injures 15
Comments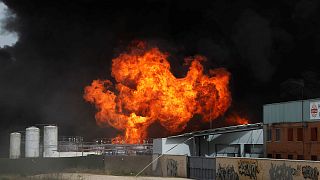 An explosion and fire at a chemical factory in Spain has injured at least 15 people, three seriously.
Witnesses reported two blasts minutes apart which damaged nearby buildings and blew out windows at the plant at Arganda del Rey some 30 kilometres south of Madrid.
Emergency services said the air quality showed normal readings.
The cause was not immediately known.