Greece moves a step ahead on the debt trail
Comments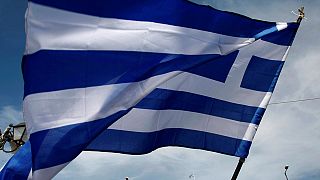 The Greek government is set to get further rescue funds from its international lenders ahead of a July deadline.
It has done that by promising to cut pensions again in 2019 and by lowering the level at which people pay tax in 2020, by which time it hopes to offset those austerity measures.
The agreement could lead to talks on the country's massive debt being reworked to give more time to pay it back or to even cancel some of that debt.
But Professor Panagiotis Petrakis from the Department of Economics at the University of Athens told Euronews Greece will have to agree to lots more reforms to get future debt relief: "This deal is by no means the end of the road, because any future agreement with regard to debt relief will require further heavy commitments from the Greek side, and one can imagine what those are going to be like."
The latest deal should unfreeze the bailout loans needed to relay previous loans but leaves Greeks facing years more austerity and hardship.
On the streets of Athens a pensioner told Euronews: "I used to be a university professor and my pension has already been cut by 60 percent. That means things are really hard, it's very difficult to adapt to these new conditions."
A woman said: "We're barely managing. In the block of flats where I live, out of eight families it is only me and a taxi driver on the floor above mine who have a proper job."
The previous loans have stopped Greece going bankrupt, but were only granted when Athens agreed to massively slash government spending, which has had the effect of devastating the economy.
Euronews Stamatis Giannisis correspondent said: "By the end of next week at the latest, the Greek parliament needs to pass the new measures, before eurozone finance ministers approve the disbursement of loans, probably at the next scheduled meeting of eurozone finance ministers on May 22.