South Korea army slammed for 'gay witch-hunt'
Comments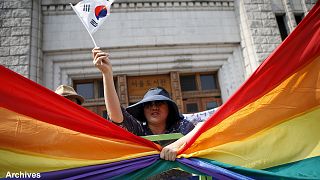 As tensions rise with its northern neighbour, South Korea stands accused of waging an anti-gay witch-hunt against its own soldiers.
Human rights activists claim that gay conscripts are living in fear amid an alleged crackdown within the army.
They say it started after a video clip emerged on social media appearing to show two military men having sex.
North Korea is threatening war, but South Korea has nothing better to do than identify and prosecute gay soldiers. https://t.co/jmD4QwkzRZ

— Kenneth Roth (@KenRoth) 30 avril 2017
In an article released on Monday, Human Rights Watch documents claims that "military investigators have confiscated mobile phones belonging to up to 50 soldiers suspected of being gay".
What is more, military personnel are being told to identify other gay men on their contact lists and in dating apps, the report says, attributing the allegations to advocacy groups in deeply conservative South Korea, where homosexuality has been largely taboo and gay people subjected to hate crimes.
Amid reports that at least 32 soldiers have faced charges of 'sodomy or other disgraceful conduct', Human Rights Watch wants a halt to prosecutions for homosexual activity.
South Korea's military denies any wrongdoing. According to Human Rights Watch, "army officials say they are conducting a perfectly legal criminal investigation into soldiers accused of filming and uploading the video".
South Korea's military 'sodomy law' should go - My take for @cnn: https://t.co/2DdfKrMpLX

— Kyle Knight (@knightktm) 1 mai 2017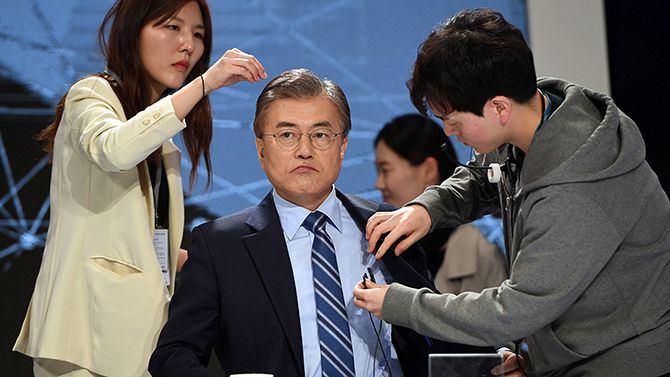 Meanwhile, the South Korean politician expected to win a May 9 presidential election has caused controversy during a TV debate by voicing his personal disapproval of homosexuality.
Moon Jae-in did, however, stress that no-one should face discrimination because of their sexual orientation.