In a land of no democracy the font is self-expression
Comments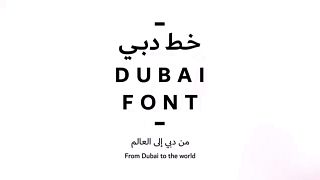 Dubai is now the first city to have its very own Microsoft-designed font.
The typeface is in Arabic and Latin and available in 23 languages.
Dubai now has its own font…https://t.co/KhDU1qDMNTpic.twitter.com/xCoHMd8i7G

— Time Out Dubai (@TimeOutDubai) May 1, 2017
The associated blurb claims the font "is a new global medium for self-expression."
However, ears have pricked up considering the United Arab Emirates record on human rights.
The UAE has no democratically elected institutions.
Residents are forbidden from forming political parties or changing the government.