The remains of an ancient city have been unearthed by archaeologists in Iran.
The series of underground subterranean tunnels dating back more than 2,000 years were discovered near Samen in Hamedan Province.
The tunnels connect 25 rooms that served as houses around the time Jesus would have lived.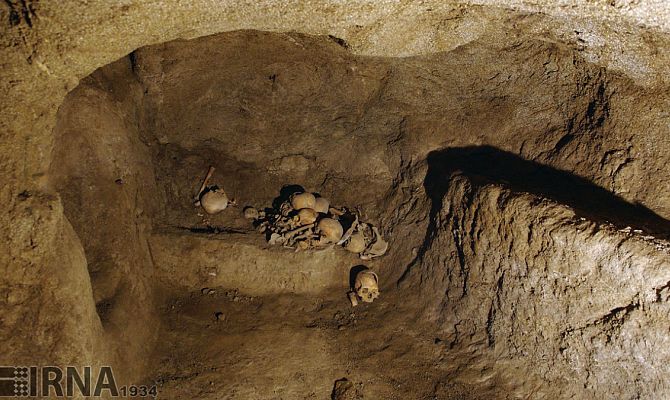 It's taken experts more than a decade to excavate the site, 250 miles from the capital Tehran.
Photographs taken from inside the ancient city reveal what archaeologists have working on all this time.
They show the eerie remains of 60 people, as well as the shallow cave-like cavities and narrow passageways.
Last year archaeologists in Egypt unearthed a city that dates back more than 5,000 years containing houses, tools, pottery and huge graves.