Florida snake hunters snare massive python
Comments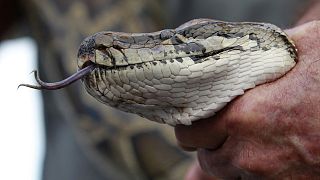 A snake hunter in Florida has captured a massive 4.4 metre Burmese Python.
Authorities have sponsored a 60-day program to find and kill the snakes which have become an invasive species in the Everglades.
Burmese pythons introduced into the US as pets have been released into the region and have thrived in the warm climate and lush vegetation but experts say the snakes are destroying the ecosystem.