Champion climbers aged 12 and 13 killed in Romanian avalanche
Comments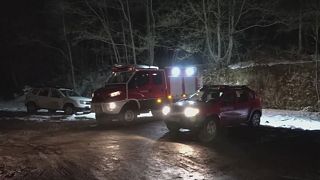 An avalanche in Romania has killed two young climbing champions.
The 12 year-old girl and 13 year-old boy were part of a larger group trekking through the Retezat Mountains, in Lake Bucura, when a blizzard hit.
Five other tourists, including the father's of the two children, were also injured in the disaster.
According to the rescue services, the group were thrown against the rocks by the force of the avalanche.
Passing tourists alerted the emergency services.
The injured tourists were taken to hospitals in Hunedoara.