Nearly 20-year-old McDonald's sauce sells for $14,700 USD
Comments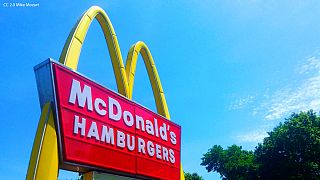 A packet of McDonald's Szechuan dipping sauce from 1998 sold in an online auction after a $14,700 (€13,732.54) bid.
The sauce was released as a promotional item for the Disney animated film Mulan and recently became the subject of internet obsession after being referenced on the show Rick and Morty.
McDonald's "Mulan" Commercial (1998) https://t.co/A4xtuikACC

— Rick (((and Morty))) (@RickandMorty) April 2, 2017
Fans of the cartoon series have called on the fast-food chain to re-release the sauce, with one online petition amassing over 35,000 signatures.
According to the listing from a UK-based seller, they bought an old car and found the nearly 20-year-old sauce and corresponding wasabi sauce while cleaning it out. The auction closed after 187 bids.
CC 2.0 photo by Mike Mozart