Small blast near St Petersburg metro station
Comments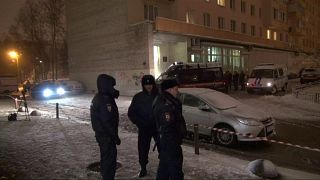 Ten days after the St Petersburg metro attack, a small explosion near a metro station in the Russian city on Thursday caused fresh alarm and left one person injured.
The circumstances are as yet unclear but reports indicate that a device exploded in the hands of a teenager who has been taken to hospital.
The April 3 attack in St Petersburg killed 14 people, including the bomber himself, and injured dozens more.