Expedition 50 crew land safely back on earth
Comments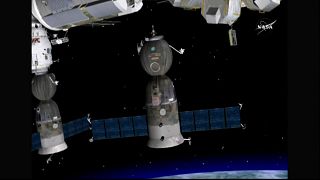 US astronaut Shane Kimbrough and Russian cosmonauts Sergey Ryzhitov and Andrey Borisenko have safely landed back on earth having spent nearly six months on the International Space Station.
Returning in a Soyouz capsule they landed in Kazakhstan just after 13:20 CET.
Described as a text book landing all were reported to be doing well. Their descent from the ISS took just under three and half hours.
On Sunday, commander Kimbrough officially ceded control of the International Space Station to compatriot Peggy Whitson, who will soon become the most experienced US astronaut in terms of time spent in space. It is the second time Whitson has taken charge of the orbital outpost.