Battle of Vimy Ridge remembered
Comments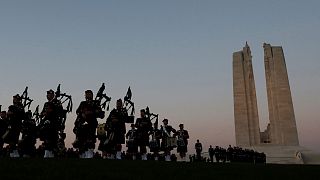 A sunset ceremony has been held in northern France to launch commemorations for the centenary of the Battle of Vimy Ridge.
Canada lost over 3,500 soldiers in the push, but ultimately captured the position from German forces, helping to forge a reputation Canadian troops maintain today.
Representatives of France, Canada and the UK are among some 25,000 people expected to attend a memorial event on Sunday (April 9).