For the past 15 years, the Roma Cultural Center of Malmo, Sweden has organised a celebration of International Roma Day (April 8) in Folkets Park, the 'People's…
For the past 15 years, the Roma Cultural Center of Malmo, Sweden has organised a celebration of International Roma Day (April 8) in Folkets Park, the 'People's Park'.
But unlike previous years, this year's event started with a minute of silence for the victims of Friday's Stockholm truck attack.
"We know that there is also one Roma women that was hit by the truck and now she is in the intensive care. But also, we are part of Sweden and part of Europe and everything that happens in Europe happens to us also. And people seem to forget that, that we are also part of the entire community", said Erland Kaldaras Nikolizsson of the Roma Cultural Center.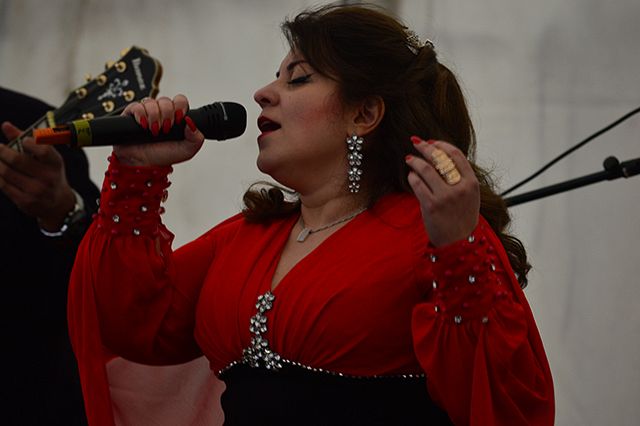 Celebrating International Roma Day in Malmo traditionally includes hundreds of people from different communities who join the celebration and with food, dance and music mark this historic day for Roma people. It is not uncommon to see Swedish people and others visiting this celebration and enjoying Roma music and dance.
"We were on our way home and we stopped by because it is nice. It is important for Roma people to come here, because of their confidence, because we know that there are a lot of prejudices surrounding Roma community", said Ludwig form Gothenburg, one of the visitors.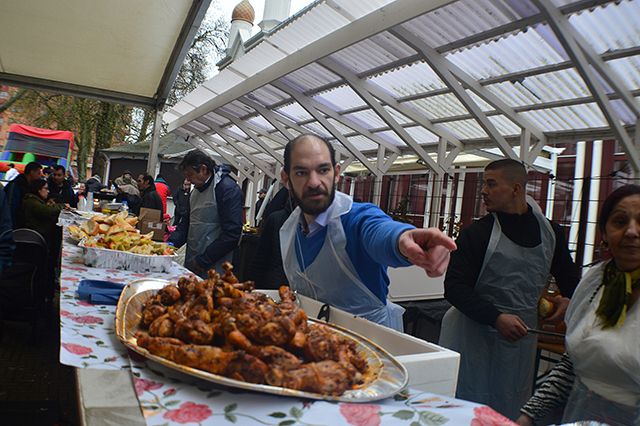 The Roma Cultural Center invites everyone to join in. And this year is no different. During the event, they had different dance groups, music bands, singers, and also a clown program for the children as well as the bouncy castle.
"It is a marker to show that Roma people are one community and we live by the same conditions and that we have solidarity with our brothers and sisters. You see, we have a lot of Romanians here who are living on the streets and today they are celebrating with us, dancing, playing, eating. On this day, every Roma is united together", explains Erland. "This is open day for everybody, every year on this day we invite all people to join Romani in celebrating Roma Day".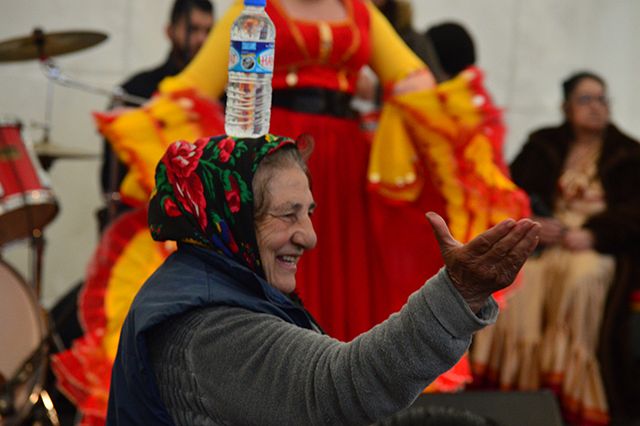 Malmo's Roma Cultural Center is the oldest Roma organisation in Sweden. With funding help from the state and the Malmo town hall, they are working every day to help promote Roma values. Each year members of the organisation visit 250-300 schools around Sweden where they speak to pupils about Roma culture, history and the position of the Roma people in the society. Around 100,000 Roma currently live in Sweden.
"If you compare the Roma situation in Sweden and many other countries, we are in a better position. We all live in houses, our children go to school, we work, we can be educated but we still live with prejudice," said Erland, whose family has lived in Sweden for the past 300 years.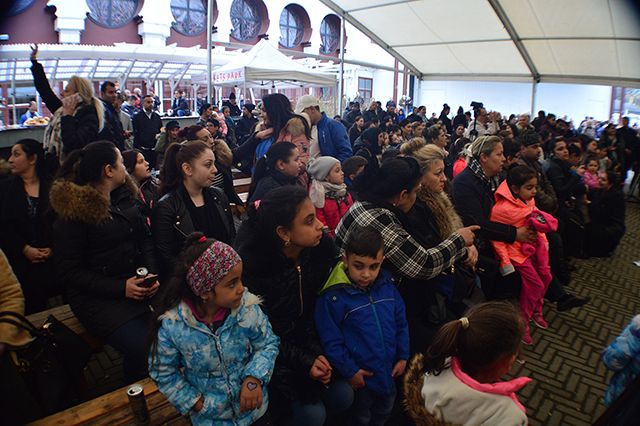 In the effort to establish a better connection between local government and the Roma community, the Roma informative center was opened in Malmo in 2009. In a cooperation with different organisations and departments, what this center is trying to do is to raise awareness about history, but also about current conditions in which Roma members in Sweden live every day.
"There has been a slight improvement in the Roma situation this year but only because the city of Malmo established an action plan and institutionalised the process of integration of Roma population into society", said Mujo Halilovic from Roma informative center. The action plan means that every institution in the city of Malmo has to do something regarding better integration, whether it is in the education, health or social department.
Gitte Grönfeld Wille from Kultur Skane, who gave a short speech during the official part of celebration said that it is really important to have these kinds of event in which cultural expressions could be proudly paraded.
Members of Roma communities face similar integration issues almost everywhere in Europe. But unlike most other countries, Sweden is making daily efforts to bridge the differences: from facing, admitting and publishing its own discriminatory history, through different kinds of programs right through to the fact that every person has a guaranteed set of rights. And of course, participating in a joint celebration and honouring the tradition and legacy borne by the Roma population.
Text and photos contributed by Una Čilić