Investors, edgy after US strikes in Syria, turn to oil and gold
Comments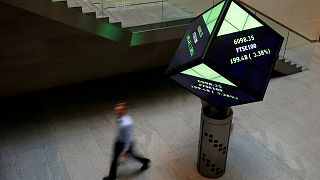 Investors in Europe were edgy on Friday following the US air strikes in Syria, but stocks erased most of their initial losses after US officials called the attack a one-off event that would not lead to wider escalation.
London's Footsie closed up 0.63 percent, in Paris the CAC 40 was up 0.27 percent and in Frankfurt, the Dax closed the day roughly flat. In Moscow however, stocks were down 3 percent.
As the US action in Syria increases geopolitical uncertainty in the Middle East, oil traded near a one-month high, with US crude above 52 dollars a barrel.
Wall Street was roughly flat while gold jumped to a five month high, as investors turned to safe havens.