Backstage cellphone ban at Oscars after massive blunder
Comments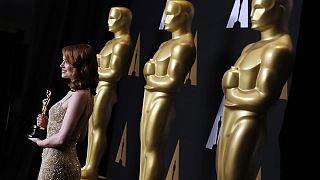 After an Oscars blunder that made headlines around the world, some action has been announced by the organisers.
The use of cellphones is now banned backstage during the ceremony after an official tweeted a photo just before handing the wrong envelope for best picture to the presenters.
La La Land was named as the winner, but in fact the film Moonlight won.