Romanian court rejects appeal against jailing of labour camp commander
Comments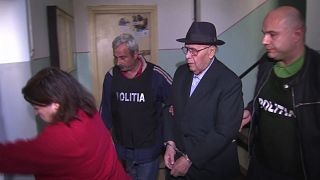 Judges in Romania have rejected an appeal against the jailing of a former labour camp commander.
Ion Ficior was sentenced to 20 years' prison over the deaths of more than 100 political prisoners during the country's communist years.
The 88-year-old maintains he is innocent and was simply following orders.
He was convicted last year over the deaths in the mid 1950s and early 60s.
During the trial former inmates spoke about beatings and starvation and a lack of medicine.